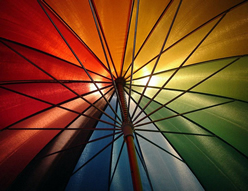 Classic personality tests based on a series of questions suffer from the social desirability bias.
The person answering the questions will always try to present itself in a favorable light, answering questions in a manner that will be viewed favorably by others.
Symbolic, emotion-based tests, on the other hand, look at feelings and emotions only.
When we find ourselves in the presence of symbolic objects, these objects generate emotions that make us either feeling rejecting or supporting them.
Therefore, by choosing color harmonies, we actually indicate the emotions we love.
Our emotion-based personality tests retrace the path of the emotion. By linking our emotions, they reveal who we really are.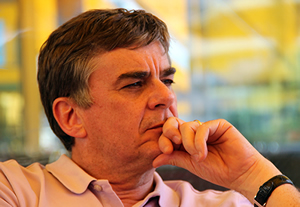 Thierry Leroy
Clinic Psychologist, Psychoanalyst
AN ORIGINAL AND REGISTERED EMOTIONAL BEHAVIOR MODEL
that has taken twenty years to develop and contains today 160 psychological base elements.
It is able to distinguish between innate and acquired characteristics, between impulse and construct, experience and objective, …
It generates more than 650,000 different descriptions of personal experiences and offers more than 50 million different responses.
Our emotion-based personality tests are the result of scientific research carried out over the course of 20 years by a team of certified clinical psychologists and mathematicians, led by Thierry Leroy, clinical psychologist and psychoanalyst.
The validity of our tests has been measured with over 8,000 people and is improved in real time by way of Bayesian inference.
We measure an average prediction rate above 94%.
We hold the copyrights to our personality tests, our matching tools, their underlying concepts, and we are also the owner of the brand "testcolor".